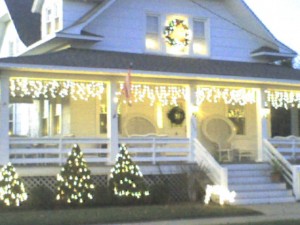 Although we call it Thanksgiving weekend, it's really the official kick off for the Christmas season.
The island residents are already in the spirit- like the owners of this charming old seashore home in Avalon.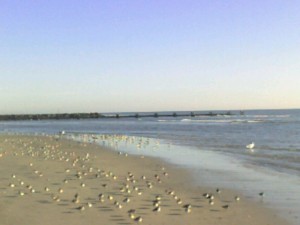 That's better…both the weather and how I feel.  Decided it was time to get back out on the beach this morning. Glad no one was around to hear my hacking cough!