I had a flashback when I stopped to take pictures of the dunes.  As "beach kids",  the dunes were our sledding hills!   Isn't that pathetic??   We could only make so many runs before we hit sand…a gross combination of wet snow and sand all over our clothes.     Keep in mind that snow is a rare event at the shore- so no long term environmental damage to the dunes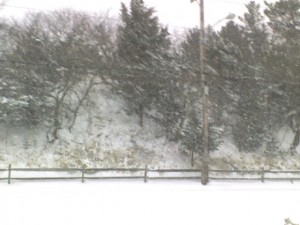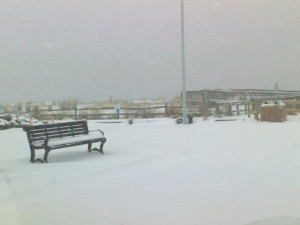 95th Street public parking area by the beach.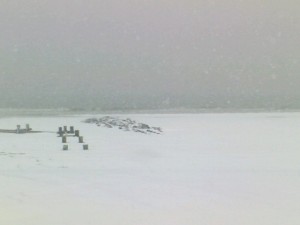 A white out on the beach!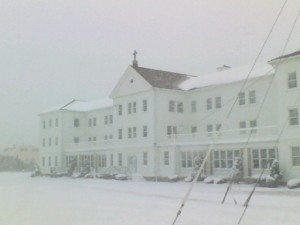 The Villa Maria Retreat House on 111th Street and the beach.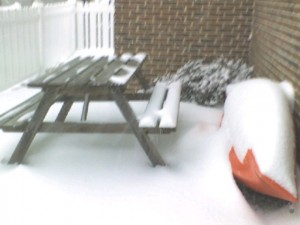 The snow is an interesting change of scenery…but I prefer summer!