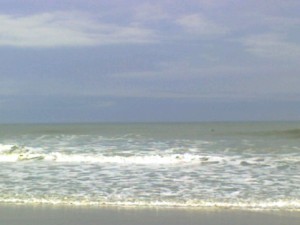 How to prepare for yet ANOTHER snow storm at the shore? 
I saw 3 surfers taking advantage of the waves (that faint dot on the right hand side of the photo is a surfer).
And I enjoyed a long walk on the beach while the sun faded behind the incoming clouds.