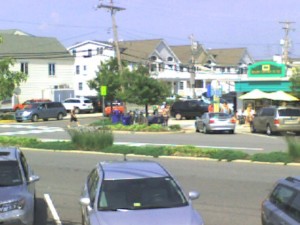 There's no question- this is a successful Memorial Day weekend for Avalon and Stone Harbor.  Owners and visitors are enjoying great weather, too!
Bikes, joggers, cars,and strollers are everywhere.  On my drive to work, I passed many families heading to the beach for the day.
Tomorrow, both communitieswill honor the holiday with parades and ceremonies.  9am in Avalon- 30th Street to 21st Street; and 12 noon along 96th Street in Stone Harbor.