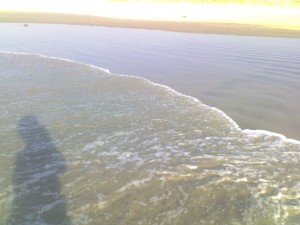 With early morning temperatures close to 80 degrees, I decided to ditch the sneakers and modify my beach walk to a water's edge walk.
Cool ocean air battled the land breeze- creating a swirling mix of temperatures. 
Stay cool- ideally with an umbrella, a beach chair, and the ocean nearby!