Seriously, I am.  Heading up to Lake Placid, NY this weekend to watch three family members participate in this incredible event.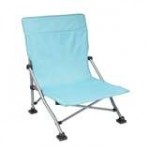 They will swim 2.4 miles in Mirror Lake, bike 112 miles through Lake Placid and the surrounding towns, and then run 26.2 miles…whew!
Expecting a finishing time of 12 to 13 hours- that's a long time for me…I mean them!  Thankfully, I will have a chair and snacks to get me through 

Will post pictures here and on Twitter.