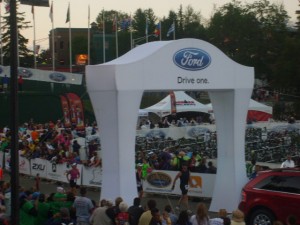 What an incredible experience.  Returned yesterday from Lake Placid after watching the IronMan- and specifically, 3 family members competing.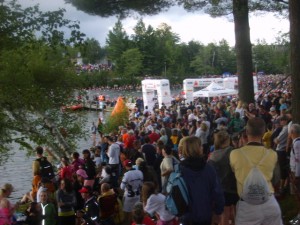 Thousands of spectators to support the 3000 participants during the 17 hour event.
"Our" athletes finished between 11 and 14 hours- and then we all watched the final racers arrive just before midnight to an enthusiastic crowd.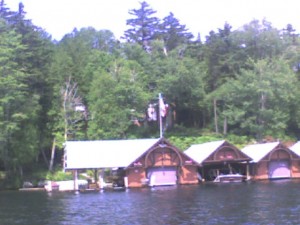 Before the race, I had a few days to tour the scenic area and check out their real estate.  Beautiful homes line both Mirror Lake and Lake Placid.  On Lake Placid, it's all about the boat house and water front garages.  For some, it's the only way to access their home!
I posted updates on my Twitter site: http://twitter.com/AnnDelaneyBeach  during my trip and on race day- along with links to additional pictures.