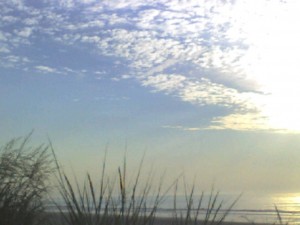 My view as I crossed over the beach path early this morning for a walk before work.
July has been HOT- even for us at the shore.  Hopefully August will provide the preferred sea breeze and cool nights.
Today and next Saturday are our biggest check in weekends of the summer.  The island is very busy!