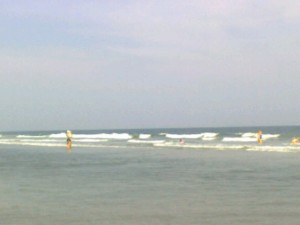 A very pleasant transition to fall.  This picture was taken yesterday…a perfect beach day 🙂
At the shore, our fall colors include blooming Golden Rod in the dunes, and the marsh grass fading to a soft yellow.
Seasonal stores and restaurants are posting their closing dates.  Some will wrap it up Columbus Day weekend, while others will remain open through Christmas.  We appreciate the hardy business owners who stay open year-round!