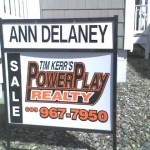 Avalon and Stone Harbor, NJ sale statistics for the past 30 days:
29 properties SOLD, with an overall median selling price of $990,000. 
8 condo/townhouse units sold ranging from $462,000 for a row house style unit on 14th Street in Avalon, to $1,215,000 for a bay front townhouse.
19 single family homes sold ranging from $490,000 for a small cottage on an undersized lot, to $3,050,000 for a custom home on the bay in Stone Harbor.  The median selling price for single family homes: $1,470,000.
In addition, one commercial space sold for $65,000; and a vacant lot in the southend of Avalon sold for $1,300,000.  21 sales for Avalon; 8 sales for Stone Harbor.
Currently, there are 33 properties SALE PENDING with settlement scheduled for the near future.
If you have any questions about the sale or rental market in Avalon or Stone Harbor, I am happy to help!