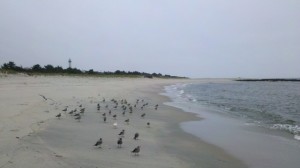 How lucky…to live on a beautiful island, and have easy access to other unique seaside communities.
We spent a few hours in Cape May Point yesterday- walking from the sunken ship to the World War II bunker.  Returned to the street by way of the lighthouse so that we could see the charming cottages surrounded by trees.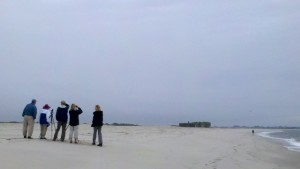 We were definitely out numbered by the birders…almost as fun to watch as the actual birds!
It was a good reminder to take advantage of our convenient location- and appreciate the local attractions that draw visitors from much farther away.