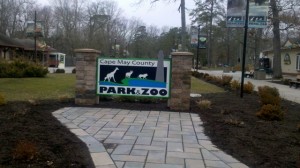 The Cape May County Park and Zoo is a popular family destination- located just 10 minutes inland from Avalon / Stone Harbor.  AND, the facilities are open year round.
We walked through the park and zoo last week on a day too windy for the beach.  No crowds and the animals were out awaiting their breakfast!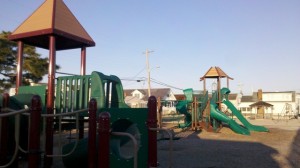 On the island, families are within walking distance, or an easy bike ride from one of the seven playground areas.
8th Street, 30th Street, 39th Street, and 74th Street in Avalon; 81st Street, 97th, and 106th Street in Stone Harbor.
In addition, both communities offer extensive summer programs (for all ages) through the recreation department. Links on my blog roll (right hand side of the page), and on www.powerplayrealty.com