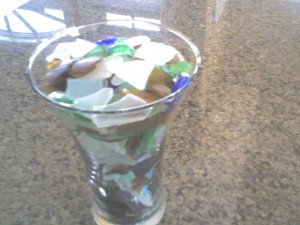 My sea glass collection increases this time of year. 
In the winter months, I stay warm(er) by walking close to the dunes.  Our early spring weather has me back along the water's edge.
Tip: the shiny pieces of glass are easier to spot when they are wet; and on sunny days (they reflect the light differently than shells).
I may still have to remove my gloves to to retrieve and rinse off the glass, yet better when I don't fear frostbite!