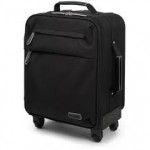 With our busy summer season coming to an end, it's common to hear local business people talk about their upcoming vacation plans.  And it's ironic to note the destinations…mostly other beach areas!
Our favorite travel spots are likewise surrounded by water (even if it's man made like Disney World!).  We will include the occasional city in our plans, yet prefer the more familiar pace of island life.
While traveling, it's hard not to compare with our environment.  For instance, I was shocked by the beaches in California- including the access paths which often require climbing down a cliff.  A bit more rugged than a walk through the dunes in Avalon!  Or, locations with high rises adjacent to the water.  In Avalon and Stone Harbor, we are spoiled by a beautiful, 7 mile long stretch of sand, with views of vegetation and attractive residential homes.
I find it valuable to be on the other side of the counter- as a tenant in a vacation rental property, a guest in a hotel, and/or tourist with a guide book searching for a particular site.  Each travel experience provides a hands on education, and makes me a better real estate agent. 
Looking forward to our next planned "learning experience" in October!