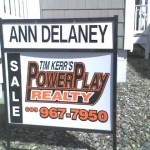 Another settlement today…can you tell I'm smiling??
The Avalon and Stone Harbor market is following the national trend with sustained sale activity.
In the past  30 days, 40 properties  sold (final settlement), with a median selling price of $825,000.  AND, an additional 75 properties are under contract, with settlement scheduled to occur within the next few months.  The median list price of those sale pending is $1,150,000.
As a reality check, there are a total of 470 properties for sale (single family homes, condos, town homes, duplexes, etc.) on the island.  Buyers have choices and continue to be focused on value.
If you would like additional information regarding buying or selling  seashore property, I am happy to help.  ann@anndelaney.com
Thank you for your interest!