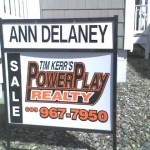 January and February are typically slow months for settlements. We are showing/selling properties, and buyers are making commitments to settle within the next few months (currently, there are 43 properties sale pending in Avalon and Stone Harbor).
During the last 30 days, a total of 14 properties SOLD (settlement); with an overall median selling price of $964,500.
2 of the 14 were commercial spaces; 4 condo/townhouse units; and 8 single family homes.  The median selling price of the single family homes was $1,742,500.
If you would like additional information regarding market values, please let me know  ann@anndelaney.com   I appreciate your business!