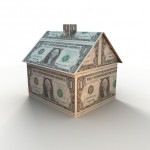 Simple math:  A mortgage of $400,000 based on a 30 year loan at 4.5% (considered a great interest rate not too long ago) =  a monthly payment of $2,026.74
Compare that same loan and terms with the current rate of 3.375%  = a monthly payment of $1,768.38.   A savings of $258.36 EACH month.
Incredible opportunity to re-finance your existing loan, or purchase new.
If you need recommendations for local lenders, I am happy to pass along names/contact info for trusted mortgage reps.
And of course…I am here to help with your search for a shore property in Avalon or Stone Harbor!
ann@anndelaney.com   609-967-7950