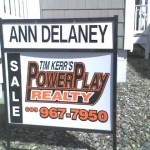 The sale market in Avalon and Stone Harbor continues at a steady pace.  21 properties sold/settled in past 30 days; with an additional 63 sale pending!
To view the properties SOLD, click on the link:   MLS Properties SOLD
The most recent asking price is noted next to the address above the picture.  The final selling price is listed in the left hand side column with the MLS number.  All settlements occurred within past month.
The median selling price was $900,000.  The median list price of those sale pending is $925,000 (final selling prices published after closing).
If you have any questions regarding market value in Avalon or Stone Harbor, I am happy to help!    ann@anndelaney.com  or 609-967-7950