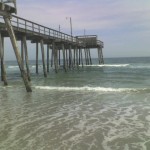 We are approaching our prime rental season, and the warm summer temperatures have arrived on cue.
This combination will encourage last minute vacation planners to check availability and book a Jersey shore rental.
Unfortunately, our rental web site is experiencing a temporary hot flash.
Please don't be discouraged.  Send me your inquiries and I will respond as quickly as possible.
P.S.  We are back on line!  Thank you to our computer tech 🙂
By the way, we have a great family house available for next week (6/29- 7/6).  70 W 32nd Street, Avalon.  Beach block upside down style home with 4 bedrooms, 3.5 baths, 1st floor family room (or 5th sleeping room as needed).  The front sun deck will provide a "best seats in the house" view of the July 4th fireworks over the ocean.  $4700.  Click here for RENTAL LINK .    Email me with any questions:  ann@anndelaney.com
Thanks for your interest!