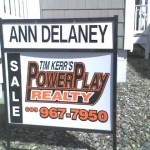 There are a total of 79 properties sale pending (under contract) in Avalon and  Stone Harbor, NJ, with settlements scheduled in the near future.
The properties range in price from $168,000 (an efficiency apartment on Third Avenue in Stone Harbor), to $6,995,000 (an ocean front tear down in the south end of Avalon). The median asking price is $1,085,000.
There are 46 properties sale pending in Avalon; 33 in Stone Harbor.  Single family homes represent 47 of the 79 total, with a median list price of $1,595,000.   There are 23 condo/townhouse units pending, with a median list price of $669,000.  The remaining 9 are a mix of multi- family and vacant lots.
An active market!
Please let me know if I can help with your real estate plans:  ann@anndelaney.com
I appreciate your business and referrals.