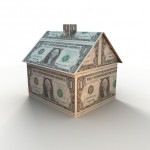 Mortgage loans are classified as conventional (less than $417,000) and jumbo (loans above $417,000).  In the past, interest rates for jumbo loans were higher than those for conventional mortgages.
Now, lenders are advertising rates 1/4 to 1/2 percent lower for jumbo loans.
Another nice boost for the shore real estate market.
If you would like to talk to an area mortgage representative regarding a purchase or re-finance, I am happy to provide recommendations.