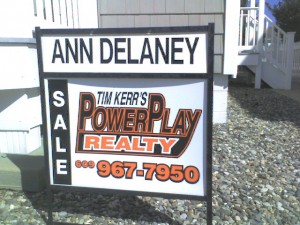 During the past 30 days, 23 properties sold (settlement).  The overall median selling price was $950,000.
Breaking down the sales:
12 single family homes, ranging from a well maintained rancher on 44th Street for $890,000, to an ocean front built in 1981 situated on a 75′ X 110′ lot on 94th Street for $3,600,000.  The median selling price for single family homes:  $1,531,250.
There were 9 condo/townhouse units sold, ranging from a 1 bedroom condo on 99th Street for $259,000, to a new construction side by side on 29th Street for $950,000.  The median selling price for condo/townhouse units:  $629,000.
1 commercial building on the bay at 98th Street sold for $790,000.  And a duplex on 100th Street sold for $800,000.
In addition, there are 33 properties sale pending, with settlement scheduled for the near future.  The median list price of those pending: $1,399,000 (selling prices published after closing).
If you would like information regarding property values in Avalon/Stone Harbor, please let me know.  ann@anndelaney.com or 609-967-7950
Thank you for your interest and referrals!