Tis' the season for newspaper articles and TV news segments regarding summer rentals along the Jersey shore.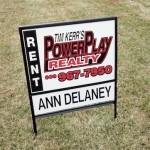 Facts for Avalon and Stone Harbor:
1) The full season bookings (Memorial Day to Labor Day) are well ahead of recent years.
2) The weekly rentals are strong, yet there are still plenty of great options available.
3) We often add new inventory this time of year- for example: new owners decide to offer their property for rent.
4) Connecting with a knowledgable local agent is important.  Web sites are informative, but it's still best to talk with a live person before booking!
Visit the Power Play web site:  http://www.powerplayrealty.com/rentals    And, I am here to help-  ann@anndelaney.com    609-967-7950
Thanks!