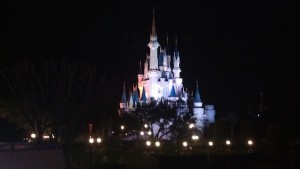 It's called a "Disney Vacation"…but oh so different than the vacations I help tenants plan here on the island.
Compare:
1) A beach chair and a good book; versus sturdy sneakers and guidebook/ maps.
2) Relaxed schedule and meals on the deck; versus an itinerary with Fast Pass and character meal reservations.
3) Eating sandwiches under the umbrella at the beach; versus the Hoop De Do Review (if you have gone…you will understand!)
We stayed at the Contemporary – which my husband described as "The Borgata for children".  Sensory overload!
BUT, boy did we have fun 🙂
By the way, for this extended family trip, we used an Authorized Disney Travel Planner- Gina Vercesi. Gina and her family vacation each summer in Stone Harbor, and we connected through Twitter.  Her web site: inthemousehouse.com