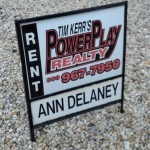 Avalon and Stone Harbor require the registration of all rental properties (even if rented privately, or on a year round basis).
After the paperwork is submitted with the fee, the licensing department schedules an inspection.
Please review the Borough of Avalon and Borough of Stone Harbor web sites for additional information regarding the requirements.
I am happy to answer any questions you may have regarding the process.  ann@anndelaney.com