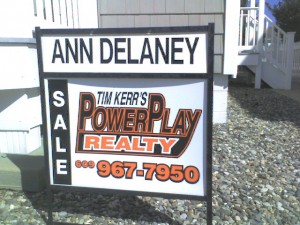 During the past 30 days, a total of 20 properties sold (settlement) in Avalon and Stone Harbor, NJ, with a median selling price of $1,068,750.

The breakdown:
8 condo/townhouse sales, ranging from a 2 bedrooms condo located behind the Buccaneer Ice Cream shop for $399,000; to a brand new side by side in Stone Harbor for $950,000.  The median selling price for all condo/townhouse units: $730,500.
1 commercial property- the former Back Yard Restaurant in Stone Harbor- for $625,000.  Purchased by the Union League- see related article HERE
1 duplex- located on the bay in Avalon, for $1,232,500.
10 single family homes, ranging from an older rancher (sold for land value) on 17th Street in Avalon for $920,000; to a Bayberry Drive dune front home situated on a 100′ X 110′ lot for $3,950,000.  The median selling price for all single family homes: $1,835,000.
Plus, an additional 63 properties sale pending, with a median list price of $1,185,000 (final selling prices posted after settlement).
If you have any questions regarding market values in Avalon or Stone Harbor, please let me know.  I appreciate the opportunity to help!
ann@anndelaney.com