Market Update: summary of past 30 days.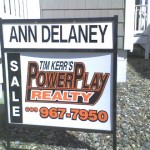 A total of 33 properties SOLD in Avalon and Stone Harbor.
22 single family homes; ranging in price from $762,000 for a nice upside down style home just over the 21st Street bridge in Avalon; to $2,750,000 for a new 5 bedroom Stone Harbor home on a large lot with a private pool.  The median selling price for all single family homes: $1,762,500.
7 condo/townhouse units; ranging in price from $250,000 for a 2 bedroom unit above an ice cream shop on Dune Drive in Avalon; to $1,060,000 for a renovated bay front townhouse style at Cornell Harbor in Avalon. The median selling price for all condo/townhouse units was $520,000.
There were 3 vacant lots sold: Corner of 54th and Dune Drive for $950,000; 100 block of 110th Street for $1,400,000; and beach block of 66th Street for $2,450,000.
One multi-family sale: an older side by side building in the 100 block of 83rd Street for $1,037,500 (both units).
The overall median selling price (all categories) $1,363,000.
In addition, there are 44 properties under contract, with settlements scheduled for the near future.  The median asking price for the pending sales is $1,412,500 (final selling price posted after closing).
If you have any questions regarding market value in Avalon or Stone Harbor, please let me know.
I appreciate the opportunity to help!    609-967-7950   or     ann@anndelaney.com