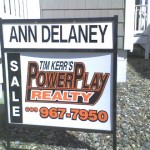 A busy summer for shore real estate!
63 properties are sale pending in Avalon and Stone Harbor!  The median list price of all those sale pending is $1,499,000.
During the past 30 days, 21 properties sold (settlement), with an overall median selling price of $1,050,000.
Of those sold, 10 were single family homes- ranging from $680,962 for a cottage on 109th Street; to $2,250,000 for a newer upside down style home with a pool on 39th Street.  The median selling price of all single family homes: $1,490,000.
There were 9 condo/townhouse units sold- ranging from $385,000 for an older unit located over the 21st Street bridge; to $1,300,000 for a brand new side by side with a pool on 102nd Street.  The median selling price of all condo/townhouse units: $575,000.
2 vacant lots sold- both on the bay.  One on 7th Street (Yacht Club Drive) for $2,440,000; then other on 72nd Street for $3,250,000.
If you have any questions regarding market values in Avalon or Stone Harbor NJ, I am happy to help.  Thank you for your continued interest!
609-967-7950  or ann@anndelaney.com