Both Avalon and Stone Harbor require fire safety inspections for every rental property, and prior to the transfer of ownership.
Common causes for inspection failure: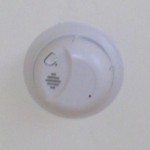 1) extension cords
2) smoke or carbon monoxide detectors more that 10 years old (hardwired units MUST be replaced with new hardwired units)
3) non-functioning GFI receptacles within 6′ of sinks
4) propane gas grill on the deck
Better to trouble shoot prior to the inspection and avoid re-inspection fees.
For a list of specific requirements, click here.