Just the facts: summary of what has sold (settled) in Avalon and Stone Harbor during the past 30 days: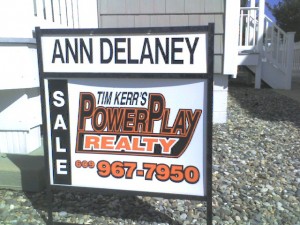 A total of 33 properties sold, with an overall median selling price of $1,100,000
19 residential properties sold, ranging in price from $899,000 for a 1.5 story home on the 200 block of 15th Street; to $4,350,000 for a custom bay front home on Pelican Drive built in 2004.  The median selling price for all single family homes: $1,775,000
13 condo/townhouse style units sold, ranging in price from $351,000 for the 1st floor of a duplex over the 21st Street bridge; to $1,325,000 for a bay front side by side townhouse on Sunrise Drive in Avalon.  The median selling price for all condo/townhouse units: $655,000
1 multi-family unit on 82nd and Second Avenue sold for land value (structure to be torn down): $900,000
In addition, there are 63 properties sale pending with settlements scheduled in the near future. The median list price is $1,399,000 (final selling prices posted after settlement).
For additional information regarding the sale or rental market in Avalon /Stone Harbor, please contact me:  ann@anndelaney.com  or 609-967-7950
Thank you for your continued interest!