How did this happen?
After years (and years…and years) of walking the beach and kayaking in the back bay, I can now identify several species of shore birds by sight, and even by sound.
This time of year, I am entertained by the precise fishing skills of the ospreys.
And, I try to photograph the colorful and fast moving  American oystercatchers.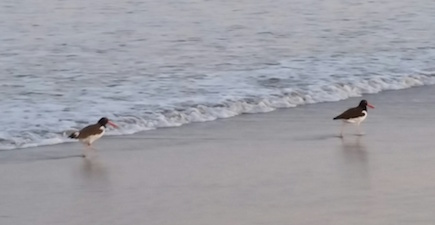 There are at least 6 hanging out near the Point in the south end of Stone Harbor (traveling in pairs).