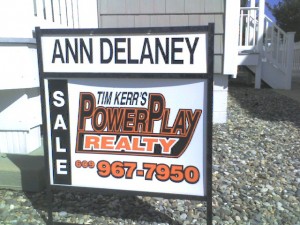 Optimism has returned to the shore real estate market.  Amazing stats for the past month!
A total of 39 properties sold (settlement) in Avalon and Stone Harbor NJ.  With a median selling price for all categories of $1,200,000.
As typical, the majority of sales were for single family homes.
25 single family homes SOLD, ranging from $600,000 for a cottage on an undersized 55′ X 60′ lot on 33rd Street, Avalon; to $3,250,000 for a newer home with a pool at 11015 First Avenue, Stone Harbor on a 70′ X 100′ lot.  The overall median selling price for single family homes- $1,500,000
13 condo/toownhouse style units SOLD, ranging from $295,000 for a 1 bedroom converted hotel/condo at 79th and Dune Drive, Avalon; to $1,320,000 for a multi-level side by side on the bay at 6640 Ocean Drive.  The overall median selling price for condo/townhosue units- $555,000
1 vacant lot SOLD- 80′ X 100′ corner lot at 54th and Dune Drive, sold for $1,125,000.
In addition, there are 115 properties sale pending, with settlements scheduled for the near future. The sale pending properties range from $385,000 for a condo at Golden Shores (80th and Second Avenue) to $7,999,000 for the property at the end of Fifth Avenue on an oversized lot.  The median asking price of those sale pending is $1,495,000 (final selling prices are posted after closing).
If you have any questions regarding sale values in Avalon or Stone Harbor NJ, I am here to help!  609-967-7950  or ann@anndelaney.com
Thank you for your continued interest.