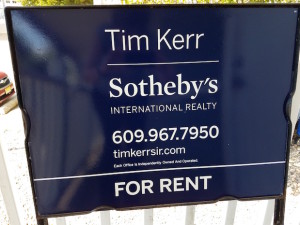 Are you ready for next summer?
Tenants are starting to inquire for 2018, and if they search our web site, only those with set rates will return on the search.
Please contact me to discuss rental rates and availability of your shore property.
As a reminder, we are expanding our island coverage with the new Tim Kerr Sotheby's International Realty office on 96th Street, Stone Harbor!
Two locations to serve owners and tenants:
2821 Dune Drive, Avalon         and         231 96th Street, Stone Harbor