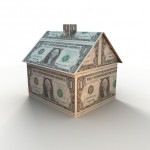 I'm hearing from several property owners regarding the letter from the Borough of Avalon with an updated tax assessment.
Stone Harbor property owners should expect a similar notification this winter.
Both municipalities are required to maintain property assessments within a reasonable percentage of fair market value.
Periodic reassessments allow the tax assessor to review all property data (recent sales) and make adjustments.
All assessments are broken down in 2 parts: the value of the land and the value of the improvement (structure).  The land value is consistent on a particular block (unless the lot size is different).
The boom of new construction is also big boost to our rateables.  The 2018 tax rate is expected to be lower based on these new figures- a benefit for all of us.
If you have any questions regarding the market value of your Avalon or Stone Harbor home, I am happy to help.
ann.delaney@timkerrsir.com  609-967-7950