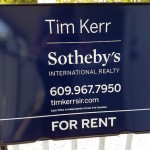 It's Labor Day weekend, and that means time to plan ahead for summer of 2021!
Tenants (both repeat and new) are waiting for confirmation of their preferred rental dates.
The increased level of interest for next summer is logical under the circumstances. Â Families know that a shore vacation provides the needed break in an environment that feels safe.
We mailed our 2021 Rental Listing Agreements out last week, and I am looking forward to talking with property owners in preparation of another busy season.
If you are an Avalon or Stone Harbor homeowner thinking about offering your property for rent, I'm here to help.
609-967-7950 or ann.delaney@timkerrsir.com