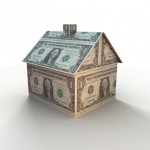 The recent rate increase for mortgages is understandably a hot topic.  Buyers considering a 30 year fixed rate loan are facing sticker shock!
Yet there ARE other options.   I've had personal experience with almost every type of loan over 40 years of property ownership, and each was well suited for a specific circumstance.
Examples of shore house purchases and possible loan solutions:
1) Are you considering an older cottage to keep for a few years and then build new?  If so, a 30 year fixed rate loan may not be the best fit.   A 7/1 ARM (adjustable rate mortgage) offers an initial lower rate (and the protection of rate caps).  When you are ready to build, you are likely to refinance and incorporate a construction loan that converts to conventional financing once the project is complete.
2) Did you know that "jumbo money" is less expensive to borrow.  If you are close to the threshold of a jumbo loan, borrowing slightly more may save you 1% off your interest rate.
3) While owner financing is not the norm, it can be worthwhile to discuss if a short term loan is needed.  The near future building scenario is a practical example.  Obviously this only works if the seller does not have debt to satisfy with the sale.
4) Although a 30 year mortgage provides a sense of security with a locked in rate, most property owners don't keep the same loan for the full 30 years.  It's not unusual for shore property owners to decide to sell after 10 years (or less) so that they can purchase something larger or closer to the beach!
5) Refinancing is a realistic option to take advantage of future lower rates.  Or, some lenders allow property owners to "re-cast" their loan with a payment toward their principal balance.  We have taken advantage of that perk several times with our Wells Fargo loans.  Although the interest rate stays the same, the monthly payment is recalculated off the lower principal amount.  It allows us to reduce the overall debt (principal balance) and the monthly payment at the same time.
I'm happy to provide additional information, and recommend lenders familiar with our local market.
ann.delaney@tksir.com  or 609-967-7950 office