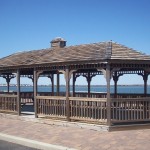 Worth the effort to walk or bike ride to the bay side public area located on the Avalon/ Stone Harbor border (between 80th and 82nd Streets) - at least to watch a sunset, or two.
There is a boat launch adjacent to the (free) parking lot, plus plenty of room to fish along the bulkhead.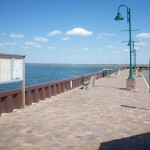 Or, just sit in the gazebo and enjoy the view.