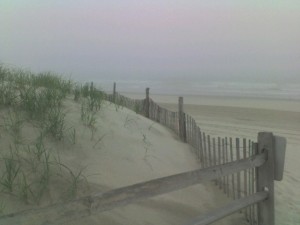 The radar map is clear- no rain in sight.  But you will still return soaking wet from a walk on the beach.
It's good for the skin!
The seashore mist- a nice name for visible layers of swirling moisture.  The phrase "cold and clammy" comes to mind.  Before the days of air-conditioning, beach house furniture and towels would never fully dry during the summer months.  Ahhh…the good old days!