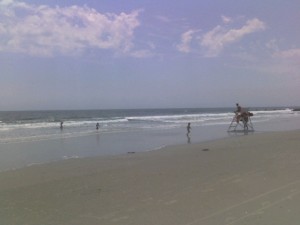 Family still in town, and the schedule is busy!
The ocean temperature is very warm for this time of year…even "Nan" is willing to go in!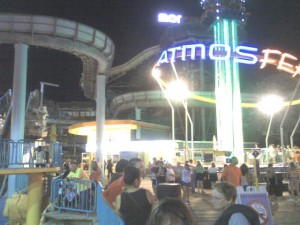 Last night, we made the annual visit to the Wildwood boardwalk.  Once a year is enough for me… it's a relief to cross back over the bridge to our more low key island 

The boardwalk was packed- a good sign for tourism at the Jersey Shore.