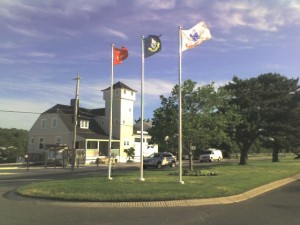 The island is especially crazy this morning- with the actual holiday falling on a change over Saturday. 
Fireworks tonight in Avalon (30th Street) and Stone Harbor (80th Street).  
Tomorrow in Avalon- the Islandman Triathlon will take over First Avenue and Avalon Avenue between 7 and 9 am – plan your Sunday morning routine accordingly.  Volunteers will be on each street end to block all pedestrian and car traffic during the bike portion of the race.
For more information:  www.lin-mark.com  or http://timkerrcharities.org/home/