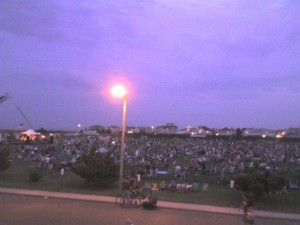 We had the best seats for the fireworks last night- the balcony of a 2nd floor condo at the Anchorage (available as a summer rental – property ID 13557 on the Power Play web site).
Fun to watch the crowds, too!
This morning's Islandman Triathlon was a huge success.  625+ participants of all ages swimming in the ocean, riding bikes, and running on the beach.   Impressive.
Race results available later today on line:  www.timkerrcharities.org