http://www.stone-harbor.nj.us/
According to the Borough of  Stone Harbor web site:  the beach replenishment project for 98th through 111th Streets has been rescheduled for mid-October.  The set up and survey work will start on Sunday, October 18th; with pumping to follow on Friday, October 23rd.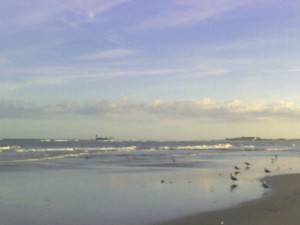 The dredge is in position in the inlet between Stone Harbor and North Wildwood- pumping sand on the North Wildwood beaches prior to the Stone Harbor project.
Mother Nature has made it very clear that we need new sand.  Recent storms battered the dunes and removed much of the remaining layer of  soft sand.