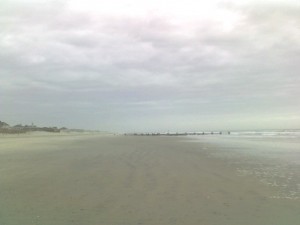 I have a strong sense of smell.  One of my co-workers swears I was a sniffer dog in a past life. 
While previewing houses, I find gas leaks, mold, rotted food, etc.  Such talent!
My favorite smell?  Salt air, of course.  There is nothing better.  Take a deep breath and immediately feel healthier and more alive.
The east wind carried the salt air smell to my front sidewalk this morning as I retrieved the newspaper.   I hurried through breakfast so that I could walk on the beach before work.  Great way to start the day!