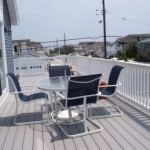 Realistic prices, low interest rates, and ample inventory = a great time to buy.
Seashore homes continue to be a solid, long term investment.  We have returned to a normal market- where property owners plan for a 7 to 10 year holding period.  Invest your hard earned money and benefit from beach time, too!
Avalon and Stone Harbor have brand name recognition, well planned zoning, and a faithful clientele of family visitors.  Surrounded by scenic waterways- we truly are an island retreat.
For access to all sale listings in our Multiple Listing Service: http://www.powerplayrealty.com/sales   click on the first search option.
Or, send me your "wish list"-  ann@anndelaney.com
Thanks…I appreciate the opportunity to help!