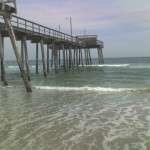 A variety of last minute rentals available in Avalon and Stone Harbor, NJ : http://www.powerplayrealty.com/rentals
A few examples starting this Saturday:
A neat & clean rancher on 16th Street for $1500.  Very attractive condo on the bay for $1825.  Or a stylish 2nd floor condo near the beach on 32nd Street for $1850. 5 bedroom townhouse on 34th Street for $1900.  2 level condo with a pool on 81st Street for $2350.  4+ bedroom upside down style home near the beach on 29th Street for $2950. Oceanfront townhouse on 27th Street for $4675.  Beach block 3 level newer home with pool for $9050.
Contact me for more details:  ann@anndelaney.com