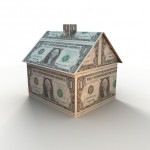 Observations on local trends:
1) Construction- the new homes under construction are not builder specs.  Private home owners are taking advantage of competitive builder pricing and building new or extensively renovating.  Long time property owners are in an ideal position to tear down and build a larger home suitable for their family.
2) Summer Rentals-  an increase in rental requests over the past few weeks, especially those looking for the prime July/ August weeks.  Rental property owners are keeping their rates level and providing more amenities to attract business.
3) Sales- statistically, real estate prices are back to 2003 levels (market values peaked in 2005/2006). Popular segments of the market: condo/townhouse units in the $400,000 to $600,000 range, bay front single family homes priced under $2 million, and newer custom homes in the $2.5 million and under range.
4) Real Estate Agents- many of us have weathered the cycles of seashore real estate before…and are optimistically (and patiently) waiting for a return to normalcy.  For me personally, this is my home as well as my business.  It's not a hard sell- I genuinely love living, and working on the island.