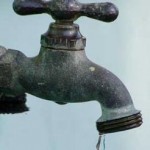 Worth repeating on a day like today:  Is your shore house prepared for winter?
The combination of cold temperatures and high winds causes exposed pipes to freeze.  Outside showers and non-frost proof hose nozzles must be shut off and drained.  Disconnect all hoses (water in the hose will expand and crack even the frost proof nozzle). 
If you leave your inside water on, set your heat  between 55 and 60 degrees, and open the cabinet doors under all sinks to allow warm air to circulate around the pipes. 
Purchase a "watchman" red light from the local hardware store (a thermostat connected to the light will indicate if the inside temperature falls below 45 degrees).  And, provide the police with your contact information.
Or, hire someone to regularly inspect your property to make sure the heat is functioning.  Based on last winter…this is money well spent.