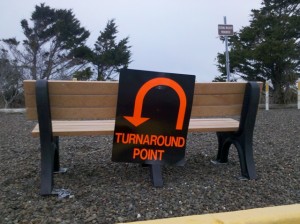 Today is the Ocean Drive Marathon.  The racers started this morning in Cape May at 9am in 32 degree weather and a moderate north wind (that's right…they are running into the wind for the entire 26.2 miles).  We will see them passing through Stone Harbor and Avalon as they head to the finish line in Sea Isle City.
I am not a runner, but have cheered on the sidelines for athletic family members many times.  And working for Power Play Realty, I volunteer during the summer TK races and triathlon. 
Glad the sun is out and the snow flurries were chased out to sea.  My wool hat is off to the participants of today's race!