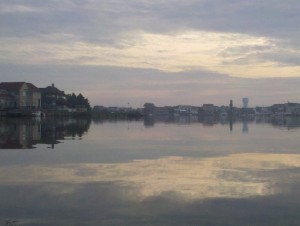 Early morning high tide = opportunity to kayak in the bay before work.
A low mist covered the marsh, and the calm water reflected the sky and homes…very pretty.
Had to keep moving to out run the gnats – the downside of the still air 😉 Worth it to start my day with nice views, exercise, and quick swim!