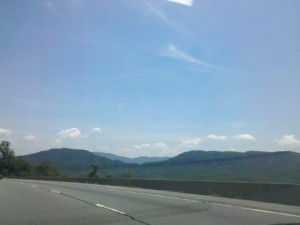 For years, I resisted buying a GPS for my car- for obvious reasons:  I live on a 7 mile long barrier island with numbered streets 😉
But, then again, maybe that explains why I find the device so helpful when I'm out in the "real world"!
A recent family visit in the mountains of North Carolina required a 3 hour drive from the Charlotte Airport- and I welcomed the confident woman's voice providing instructions along the way.
Glad to be back navigating Dune Drive!